Hi everyone, wishing you a very happy new year, hopefully 2021 will have a lot more positive news than 2020 did.

Did you see that you can fill up your Piggy Bank or buy upgrades, short account boosts or credits through the Partner Shop in the Food Game?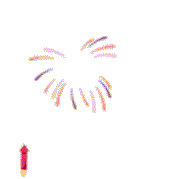 And it's not just for Hungry For Hits, but for many of the participating traffic exchanges. The Partner Shop is like a central marketplace where you can upgrade in your favorite sites.
You can pay with Gold you earned when clicking the chef hat prize page while surfing here (
or in any traffic exchange that has the Food Game
), or you can buy it using any of the 13 payment processors available (
including card payments
).
I think it's cool that you can upgrade with something you won, and that there are so many partners already. The shop is incredibly popular, so check it out when you get a chance.
The Food Game

I hope you will have a Merry Christmas! Even though this year has been very challenging, I hope you will find some peace and quiet and some good food during the holidays!

Hi guys! The Black Friday to Cyber Monday weekend deals are up! This year I have two different sorts of offers.

The first is that you get 50% extra with every deposit you make into your Piggy Bank. It works with any amount, so you can deposit $2 and get $3 or $50 and get $75, or any other amount too.

Instead of lowering the price of specific items, I decided to give you a discount on everything and anything you want to purchase by doing it through the Piggy Bank.


The second offer is that the Lifetime upgrades are back! It's rare for them to come up for sale, so if you've been thinking about it, now is probably a good time. There are also a couple of really good credit deals there.
You can reach the lifetime deals from the daily events info box on member home page. Those deals can only be paid with card or Paypal (through a third party site), so it can't be combined with the Piggy Bank bonus offer.
I am very thankful to have you as a member, and I hope you are happy here at Hungry For Hits!
Hi chefs! Today we added a new ingredient in the Food Game, Banana!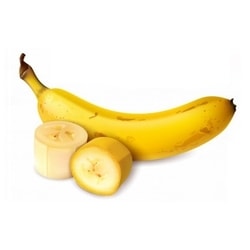 You can use bananas in a new rare American recipe,
Banana bread
. To be able to cook it, you have to learn it first. You learn recipes by using tickets on the
Cooking Classes
page under the Cooking menu in the Food Game.
We will be adding more recipes and ingredients in the upcoming weeks, keep an eye out!
I planted catnip at the summerhouse this spring, and today I harvested the first batch. My cat Fjodor jumped right in and "helped".

He was in heaven! I doubt anyone has ever been this high before! 😂
I've been painting a lot during isolation the last few months. This is the latest piece in the corona painting sessions, and I'm actually really happy with it!


I plan to do a few more eyes in the same style, to play with color and shape and practice a steady hand.
However, I'm starting to run out of canvas and color, so we'll see what I can do. I'm not comfortable enough to go to the city to buy stuff just yet, I'm rather safe than sorry. But if isolation is dragging out for much longer, I will see if I can get stuff delivered. It's a great way to spend some time!