So far in 2021, Arizona has 915 people missing. Arizona ranks #4 in the country with the most missing people each year.

David Robinson is the father of the geologist, Daniel Robinson, who has been missing in Buckeye, Arizona since June 23, 2021. He has done more to find his son than the law enforcement agency, whose jurisdictional authority covers where he was last seen and where his vehicle was recovered. The Buckeye PD investigation has not gathered any evidence of their own.

"Since my son was reported missing, the Buckeye Police Department has done very little. Before the vehicle was found, they did two confirmed searches . Those two searches resulted in no findings of any kind. Since then, the public searches that I created have recovered about six human remains in the same areas that the Buckeye Police Department said they thoroughly searched for my son."

This petition is another step in holding the Buckeye Police Department accountable to make sure this case is taken seriously.

"The evidence is clear that this should be changed to a criminal investigation because my private investigator found that my son's vehicle was staged and that a possible crime had occurred. To date, there have been no warrants sought for my son. The Buckeye Police Department refuses to change its theory and wants to continue in a missing person direction. Based on the evidence, this is unacceptable and the Buckeye Police Department must be held accountable!"

To Sign The Petition Click On The Pic Below:



Mary from Tasmania Australia

First of all thanks to Klara @ Hungry For Hits for
making blogging so easy for everyone. Well let's
hope it's as easy as it looks haha Gotta say Klara
wouldn't have tried it without ya!

A little about me:

I've worked various jobs, bar / reception work at an
indoor cricket centre on and off for years & cleaning.
Never did have a job I really enjoyed. Then one day
I discovered online marketing.

Starting out it was really hard work with little to no
return. Now that I'm making some money back
I'm so glad I stuck with it.

Still hard work but..!!

Yes my profile pic is a Tasmanian Devil and he is
a real cutie.. Love em..!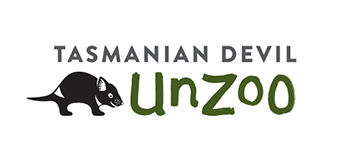 The world's first Unzoo. An Unzoo creates an
environment where animals have more dignity,
freedom and self-determination, and where
human visitors experience personal, memorable
encounters with wildlife and nature.The Unzoo is a
reversal of the traditional concept of a zoo.