Hi everyone,

Our December Bitcoin Blank Checks contest just kicked off with DOUBLE the cash bounty. You can claim winnings on December 24th, 2020 by earning more than $30 in commissions and top 10 BBC winnings.

This month we are doubling the Bitcoin or PayPal prize money to a whopping 10% of your sales. For a free member, this would double your commissions with a win. Gold and Platinum Members would get a Massive 60% sales commission and bonus combined. Full details in the Members Area.

To help you get there we have a special deal on credits when you log in with 2500 credits and 5,000 banners and text ads for just $10.

In addition, Platinum Memberships are here with monthly and yearly options.

These memberships have plenty of perks but the two most asked for items are a 2 tier commission structure. Platinum Members earn 50% on referral purchases, and 10% on the sales made by their referrals.

The other is RANDOM REFERRAlS

We are building a coop rotator filled with Platinum Member Referral URLs and adding a portion of the proceeds to purchase upgraded memberships, OTO Credit packs, and Display Ads around the web. The reach will be hundreds of traffic exchanges and tens of thousands of e-mail readers a month.

Last month alone I sent over 40,000 visitors to Mailer on FIre and personally referred 32 new members. With the advertising coop, I can do so much more. These referrals will go directly to your downline and will count in the contest and pay you commissions just like any other referral.

Platinum Memberships are $29.99 a month or $299 a year a savings of $40.98. Get yours now.

https://maileronfire.com

Andy Zeus Anderson

P.S.
All cash and credit prizes have been paid for November and I am working on content articles and custom splash pages now. GREAT JOB putting in 70 members in 34 days. YOU ROCK!
Folks, I know why you are failing and it's not your fault entirely.

I mean, if you are giving things time to become something great (at least a year), and are applying what you learn immediately. You are likely not doing anything drastically wrong in your business.

You have longevity and aren't program hopping. You are past the point of shiny object syndrome, and hardly second guess your journey anymore but you still haven't found your catalyst.

You have spent hundreds or even thousands on training. You know Youtube and google like old friends and you have a network of peers you have built over time but none of you are making serious income yet.

Well, that's because you know the pieces but not the right order, you have tools but not the best tools, and it's not your fault. That is unless you fail to read this and take action today.

http://yumabloggers.users.rocketresponder.com/archive/79431.html

Andy Zeus Anderson
Hey folks,

I see a sad state of affairs in the poor utilization of the profile and community blogs here are Hungry for hits. These outward-facing profile pages are great recruiting tools for both your business and your Hungry For hits downline.

How Do you Get The Most Out Of Them?

For one, you can add a few more lines of text. Ideally, a minimum of 100 words to tell a reader about what You are promoting and if you want the search engines to take notice and send free traffic at least one post a week should have 600-800 words and be related to the niche your business is in.

But how do we do better on Hungry for hits itself?

To do better with the blogs here you need to build relationships, not just collect friends. This happens by not just chatting in the live chat and hoping people come to your blog but by going to other members' blogs and leaving comments that show you are reading their post and visiting their links.

Comments have a 2 edge sword effect on a blog. They engage the other member but also your profile is linked to your image and name and builds inbound links to you blog that other people can click and search engines can assume makes your blog better than the others because you are an authority people look up to.

This doesn't just work on your blog here but on blogs everywhere online.

Have a blessed weekend,

Andy Zeus Anderson
https://newsletter.affiliate3percent.com
Hey folks,

Affiliates Newsletter Edition 8 the Black Friday edition is out with articles on building the proper home business mindset, links to helping articles around the web, the monthly update on Mailer on Fire and 4 great Black Friday offers that will have you rolling in the cash come this time next year.

https://newsletter.affiliate3percent.com/affiliate-newsletter-black-friday-2020/

Andy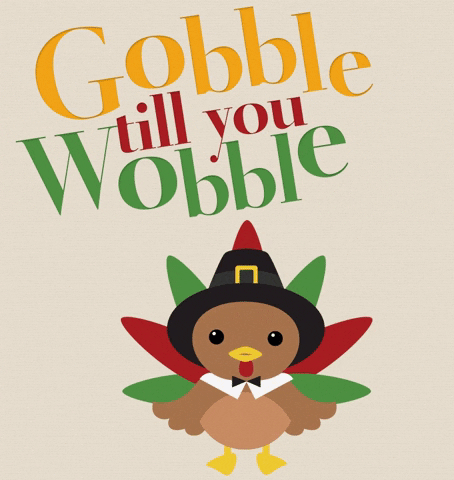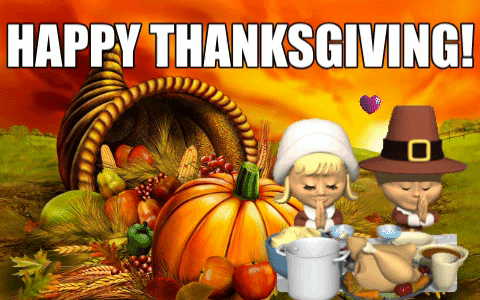 Members spoke up saying they do not all understand or trust Bitcoin and Alt currencies so we have added the ability to cash out your commissions earned via PayPal.

Sadly PayPal policies will not allow us to put the buttons on the site for accepting payments but we will be getting credit card processing as soon as possible. There are just a couple of things we need to make that a reality compliance-wise.

Either way, you can now win Cash instead of Bitcoin if you choose bitcoin Blank Checks via PayPal Payouts.

Andy Zeus Anderson
https://maileronfire.com
Hey folks,

If you have subscribed to our action-packed and training-filled Affiliates Newsletter at Affiliate 3 Percent we will be doing a special edition of the best of Black Friday Deals.

These deals will be so exciting and save so much money that we are sure you will find something that will explode your 2020/2021 home business results. If you are not subscribed subscribe today to not miss out.

Once subscribed to the newsletter (Mailer on Fire Members Already Are.) watch for it to arrive around 11 PM Eastern, 8 PM Pacific in your subscription mail. You can also get your eyes on this week-long promoted newsletter post-on-site and starting at $5 for our classified ads.

https://newsletter.affiliate3percent.com

Andy Zeus Anderson
Andy here with a quick reminder that you have just 7 days to get a paycheck in time for Christmas. To that end we are still offering up to $123.50 on sales of our Black Friday Lifetime Membership Sale.

Free members get $24.70 per sale

Silver Members get $73.10 Per Sale

Gold And Black Friday members $123.50 per sale of this membership that also allows Black Friday Members to earn $24.70 on each sale their downline makes.

That also doesn't include Bitcoin Blank Check Winnings.

I will be paying you on December 5th, in plenty of time for Christmas Shopping.

Plenty of time to be a Hero of the Holidays.

Click the credit link to log in and get your sales materials now.

Andy Zeus Anderson,

P.S.

Double Credits and Double Purchased Credits are still on, and we just hit 61 members this morning. Congrats to all who are on the list for the referral contests we are running.

https://maileronfire.com
Our friends at Noble Samurai have offered us an advanced opportunity to secure their Black Friday Sale on Vidnami.

For those who don't know, Vidnami is one of the most advanced Articles/scripts to video converters in the world. It helps you pair your text with video clips and audio to build stunning videos for use on Youtube and Vimeo.

Accelerate your marketing or explode your blog audience with this tool.

Anyhow they are giving over $1900 in bonuses and dropping the regular price 40% which is enough to make this less than dinner for two on the town.

Check it out here:
https://vidnami.com/c/affiliate3percent-black-friday-sneak-peek

Thanks for all you do,
Andy Zeus Anderson

P.S.
If you buy through my link let me know through a ticket at Mailer on FIre and I will credit you 500 credtis text, and banners.
Hey folks I just finished packaging everything I could think of one could use for a review of Mailer on Fire and include is our newest video from YouTube I uploaded last night. Stay tuned as I will also have our weekly newsletter out as promised. You will love our mini review and articles from around the web sections.

https://affiliate3percent.com/viral-mailer-on-fire-review-research/

Thanks again for all you do,
Andy Zeus Anderson
Hi all, Andy here again.

I just added the newest video to the contest page inside the member's area at https://maileronfire.com

In addition, I have added both videos with a plan for more to the FAQ page on the outside of the site. Informed prospects are fast starters so in your blog post and reviews please mention the FAQs on-site for training.

https://www.youtube.com/watch?v=ZWZbVuA0nh4

Lastly, our friend Kurt Tasche has done a bang-up job making a Review for Mailer on fire, his hard work deserves your views and comments.

https://www.youtube.com/watch?v=ZWZbVuA0nh4

Thanks again for your time,

Andy Zeus Anderson
Mailer on Fire
Hey folks,

Just uploaded a new video training tonight on What is the Bitcoin Blank Check Referral Contest and how you can be a winner. This is a good video but needs your LOVE!

https://www.youtube.com/watch?v=A0IWqZoCcpU

Thanks in advance,
Andy Zeus Anderson
Hey folks, Andy again.

Mailer on fire is proud to present a virtual tour and tutorial explaining what a viral mailer is, walking you through the sign-up process, showing you where to add banners, and how to use the downline builder for cash and traffic referrals.

Check it out on YouTube and if you like it give us a thumbs up, a comment, a share, and subscribe to our page for more great videos to come.

https://www.youtube.com/watch?v=WkG4juXmOtQ&t=149s

Thanks for all you do,
Andy Zeus Anderson
https://maileronfire.com
Hi everyone,

Andy here again from Affiliate 3 Percent and mailer on Fire with an announcement sure to wet your advertising tastebuds.

Our popular Affiliates Newsletter at https://newsletter.affiliate3percent.com is returning this Monday 11-16-2020 and will publish every week a new edition with features like quick affiliate marketing tips, mini-reviews of home business opportunities and traffic sites, and the ever-popular from around the web section where we showcase articles from other sites.

To celebrate we have added Banner Ads to our lineup of e-zine newsletter ads. You can purchase clicks with unlimited impressions in 3 different sizes for as low as 10 cents per actual visitor to your program/blog/social profile.

The best deal is in our in post ads which a super-exclusive and rotate right in front of engaged readers under the second paragraph of every issue ever posted or posted in the future. That means more impressions and faster delivery.

Don't need fast delivery but a budget option instead?

We have classified ads on site that also rotate on every page but are popular based on price and the fact a $5 ad last a whopping 90 days.

Be sure to check out our edition archives and new ad samples and rated at:

https://newsletter.affiliate3percent.com/advertising-rates/

Thanks in Advance,
Andy Zeus Anderson
Affiliates newsletter at Affiliate 3 Percent
A Mastermind group is a place to share information and training with people in your line of business. My Mastermind is open to all online marketers looking to grow a home-based Business

In addition to adding my 16+ years of experience to answer your dire questions, our members support each other.

Join our blog mailing list to get the access information free.

https://affiliate3percent.com/join-our-affiliate-mastermind-group/

Andy Zeus Anderson
Affiliate 3 Percent Blog.
Just a quick update to tell you you can now win advertising or up to 9 cents a day checking your e-mails from Mailer On Fire. We are now a member of the VTG Mailer Tournament and would love to see you join us in promoting our growing site, and using it's powerful mailer features.

https://maileronfire.com

Andy Zeus Anderson
Owner/Admin
Mailer on Fire
In case you missed this morning's announcement we have a new promotion inside your member's area called Life Before black Friday. The announcement is as follows:

Good morning, afternoon, or evening Mailer On Fire Members.

I just wanted to give you a heads up on a chance to both save a massive amount of money and make a massive sum as well. I have just finished the implementation of our all new Life Before Black Friday membership offer.

What is Life Before Black Friday?

Well this is a once in a lifetime membership offer, well maybe every Novemebr offer but for just $50 over the cost of Gold Membership for a year I am offering you a ton of additional benefits and traffic, plus a 10% 2nd tier commission.

The way a 2nd Tier Commission works is if your referral makes a sale you get a percentage of that sale as if you have referred the sale itself.

One more major perk to this membership is it's the only way to get in on the advertising coop I am starting for Mailer On Fire referrals. Every member who purchases this special LIFETIME MEMBERSHIP will have a custom splash page made for them and added into our powerful rotators. We will take a portion of sales of this offer and all sales made each month and buy memberships and credits in exchanges and mailers around the web and promote for you.

This benefit alone could pay for your upgrade in short oprder in fresh referrals and pocket lining commissions. Check out the full features below.


• Mail 6x a Day Every 4 Hours

• Mail Your Downline For Free

• Send in Stunning HTML

• 30 Credits Per Click

• 10 Second Timer

• 15,000 Credits, text, banners Per Month

• All Unclicked Credits Returned

• 50% Commissions On Referral Purchases

• Tier 2 Cash Commission of 10%. NOT OFFERED Except in this Package!

• Schedule Your Mailings 7 days in advance

• 2 tier credit matches from downline

• 1 Custom Splash Page In Our random Referrals Coop (unlimited cash and traffic earning referrals)

• LIFETIME UPGRADE ONLY AVAILABLE ONCE A YEAR

Anyhow, to get the offer make sure you have enough Bitcoin in your wallet to cover the $247 cost and any fees for sending funds charges by your wallet and accept the OTO Page when you log into your account any time in November. Don't delay though as come December 1st this offer is gone until next year.

Andy Zeus Anderson
https://maileronfire.com
Hey folks,

I just finished minting my not so secret formula for success promoting with Traffic Exchanges and Viral Mailers. I have added it in a free download inside the Mailer on Fire back office.

I have also published it online here:
https://affiliate3percent.com/using-traffic-exchanges-and-viral-mailers/

Please be kind and read the report on my blog and leave a comment. It's a great opportunity to Brand YOU!

Andy Zeus Anderson
Hey folks, Andy here.

I just finished adding the new contest leaderboards for Mailer on Fire and they look great. If you are a member already login and click Contest at the top of the page and see who is in sole control of the Bitcoin contest and who among you has the most referrals.

I personally have 15 new members but you will never compete against me. The top referrer is a 2 person tie. Someone has earned almost $50 already in 4 days' time.

This is Insane and we are growing fast.

Members check your e-mail for a credit link with more information.

Andy Zeus Anderson
Owner/Admin
Mailer On Fire
https://maileronfire.com
Hey folks,

I had my internet down for most of the day so I did 5 more banners and a new splash page for Mailer on Fire. I also wrote a free report on how to get the most out of traffic exchanges and mailers.

The free report can be rebranded and used to promote your Mailer on Fire and Hungry for hits affiliate links. The whole of the report will show you the secret sauce of putting members into MOF and winning one of he 10 Bitcoin Blank Checks we give out each month.

I also change the settings to allow all members to send more often. Free members now mail daily instead of every 3 days. Silver members now mail 2 times a day, and Gold members now mail 4 times daily

Good luck and happy mailing,
Andy Zeus Anderson
https://maileronfire.com
Hey folks we had at least one member start advertising ahead of time and rather than try to track down who and where I decided that we can all go at Midnight if you prefer.

If you need to wait until morning so be it but you can start 1 hour from now on the Mailer oN Fire launch.

This is your absolute last chance to get in on the JV Membership which closes at Midnight Pacific Time Zone.

Thanks for your hard work,

Andy Zeus Anderson
WHew, what a weekend it has been getting ready for the launch and i have been testing everything and we are a green light for tomorrow morning. But you need to get signed up in the next 6 hours to be a JV partner and take full advantage of pre-launch goodies.

For one, only JV partners get 2 tier commissions, and you will launch with over 40K mailer credits.

Remember, the JV member is the only one with 4 e-mails a day instead of 3 for Gold or 1 for silver. Free members mail every 3rd day. JV Membership is free when you agree to promote the launch of our new mailer.

Be one of the top promoters and win tons of cash and prizes. We have the web's only BitCoin Blank Check program where 10 top sellers a month get an extra 5% commission with no limits to how much you can win.

It's a virtual blank check as there is no ceiling on the prize amount or your commissions. JV Partners earn 50% off their own sales and get a special 15% commission on the sales of those they refer for LIFE!

Sign up at https://maileronfire.com before midnight Pacific on October 25th 2020 to qualify.
If you think you have what it takes to crush the leaderboards on a free to join online mailer that pays more. If you have a sizeable list own an exchange, mailer, or home business opportunity, and would like to earn massive 2 tier income and unlimited traffic and leads then make sure to sign up to https://maileronfire.com by Sunday October 25th, 2020.

Once that date passes you will not be able to get the 2nd tier income, or massive traffic awards afforded to JV's.

Andy Zeus Anderson