THE BUILD YOUR DOWNLINES WHILE PLAYING GAMES AND WINNING CASH DAILY!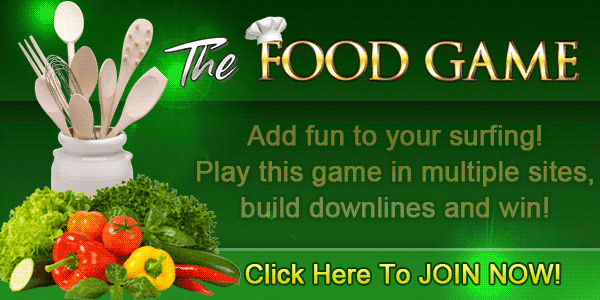 In this game you are a chef and you can collect ingredients, learn recipes and cook dishes. You can claim ingredients and other things needed by surfing in the participating traffic exchanges.
When you cook a dish, you will earn points. Each week, 10 people each in 6 categories will win prizes. There are prizes for having the most total points, for cooking the dish with the highest points, for collecting the most prizes, for having the highest points of any recipe in a specific cookbook and for a few other things, as well as some random prizes.